The design of your living space is crucial there is no doubt about it but the design of your bathroom vanities also values the same. The design of bathroom vanities demands rigorous planning and attention to detail. Additionally, ideal bathroom vanities require endless effective decisions, covering from the layout and style to the varieties of wash-basins (sinks) and countertops.
If you are facing problems because of a congested washroom then don't worry, today in this article I am going to uncover all the advantages of wall-hung sinks and vanities. If space is the major necessity in your bathroom, you can definitely go with the functionality of a wall hung wash-basins (sink) or vanity as it helps to free up floor space. Apart from being area- centered, it also makes sense, both from a design point of view and for functional purpose.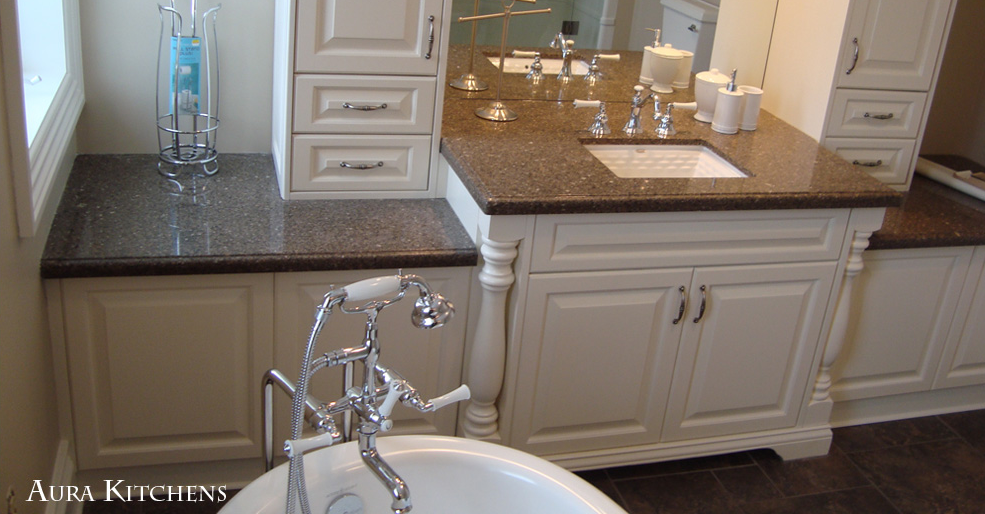 Now we are going to discuss some of the points that will surely make 'Wall-Hung Sinks and Vanities' your prime choice.
Space Savers:
A wall-hung sink or vanity plays an efficient role in a space-conscious washroom as it is more practical in a small bathroom. Moreover, flat paneled cabinetry is smooth and sleek and adds more space in your washroom.
Cleaning:
Everybody wants a bathroom that is easy to clean. Professional cleaners prefer wall shelves and closets in order to keep the surface cleaning easier. Overall, cleaning becomes easier when things are off surfaces.
A wall-hung sink is not difficult to clean from each and every perspective, inside, outside as well as underneath. Make use of a substantially recessed cabinet above to corral all of the toiletries that could generally sit upon the top of the sink/vanity units, and you've made cleanup a piece of cake.
Stylish and Trendy:
Wall-hung vanities are not only easy to clean but also gives an unseen look to your bath space. All these kind of astonishing features makes wall-hung vanities today's trend.
Wall-hung sink units are available in countless designs you'll find it really hard to pick out the mobile deal you prefer best, modern, vintage, vessel, spherical etc.
There are a number of points to consider when it comes to wall-hung sink or vanity for your new bathroom or renovation project. And it's nice to hear that a traditional vanity isn't your only alternative. With Aura Kitchens and Cabinetry, renovate you can bathroom space with creative and modern bathroom vanities in the Greater Toronto Area (GTA).
---
You might also like