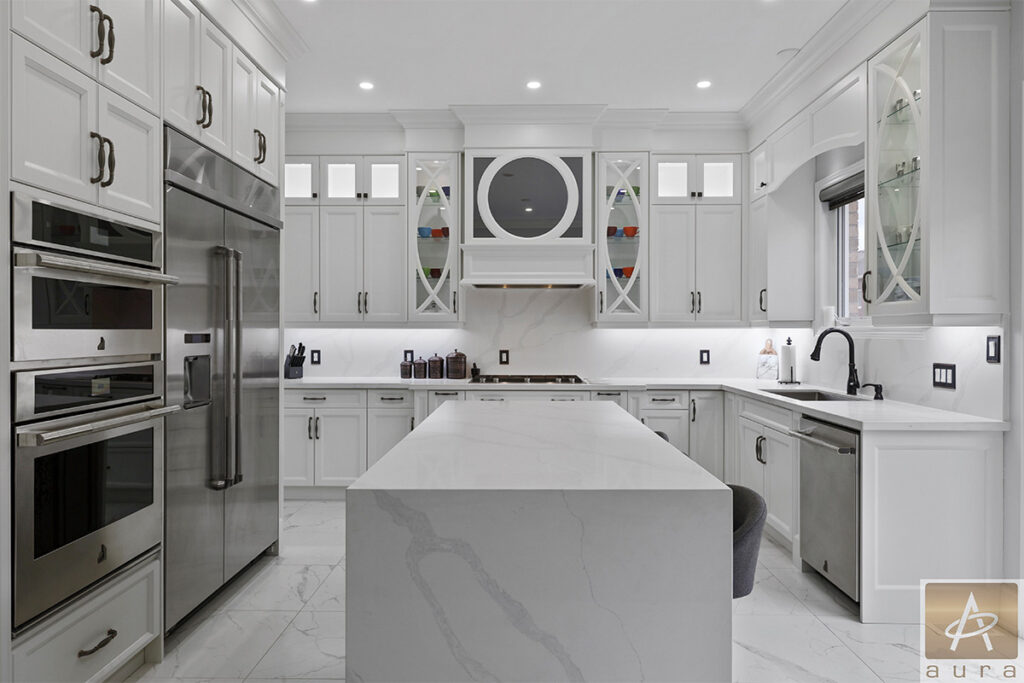 Imagine noticing the same laundry area or cabinets day in and day out—don't you think it's monotonous and frustrating. Many homeowners want to liven things up by upgrading their kitchens and bathrooms to break up the monotony of their daily routines. 
Homeowners must preferably layout their realistic strategy and estimate in play before even undertaking their kitchen renovation project in earnest. 
Before desperately initiating the quest for a cabinet maker, the "typical homeowners" should rigorously determine their preferences for the endeavour, and for that, preparation is critical. One should first and foremost decide their "want" and "why" before proceeding. 
Is there a pressing dearth of good floor space or room for more folks, or is there truly worth bothering reworking the existing ones? Ignoring your cravings is a grave error since nobody except you knows yours. 
Unfortunately, most people merely have an idea and start calling contractors as soon as they look them up in the phone book or search online. If that's the issue, there is a good possibility that you will receive dramatically different quotes if you don't have a clear notion of what you prefer and what's available, making your project a nightmare from the start. 
You need to figure out what works best for your outcomes. 
Home or property remodeling projects can result in higher resale worth, but sometimes when accomplished by the most qualified professional and to the highest possible standards. Is this a reference to the lowest-priced contractor? Who has an outstanding portfolio of projects? One who pledges to do the task in a short period? The response is ambiguous.
The most qualified contractor is normally remembered via a series of meetings and dialogues and by soliciting proposals or bids for the task in person. A kitchen remodeling project mandates careful consideration of the contractor's competence and gameness to work with the homeowner's wishes, especially if the assignment is large. 
Bear in mind that the greatest kitchens result from a collaborative effort between the client and the builder from the outset, metaphorically and literally. The above indicates that a clear picture of the project's scope and goals and a budget and timeline that are both reasonable have been drawn out.
Homeowners can do part of their remodeling work independently if it is a straightforward undertaking. Rather than painting or replacing outdated fixtures while the electrical and plumbing work is being done, homeowners contemplating a major renovation may skip those steps altogether. Aside from saving money on construction materials, homeowners may also save money by shopping for other critical components. When deciding whether or not to go this way, they should ensure that they are well-versed in the process. The next critical step is finding out precisely what they can afford or are ready to pay.
The likelihood of homeowners spending money on unneeded renovations and running out of money before the work is enforced proliferates if they do not allocate a budget or limit their spending. Following the completion of all necessary tasks, homeowners must decide on their 'must-have' items. 
For the best results, homeowners should begin by addressing the fundamentals. 
Affording gorgeous but costly marble worktops or granite floors would deplete their savings account, having left them with little cash to burn on the other things they wish to accomplish. If countertops, appliances, and cabinets aren't a high priority, homeowners may always contemporize them later or look for less costly options instead.
Choosing the greatest alternatives for a kitchen or bathroom makeover may sound fascinating. Still, people should remember that perhaps their time doing this might save them money and guarantee that they are employing a reputable contractor. In addition, they should verify that the contractor they've engaged is licensed and insured.
An experienced project contractor manager, on the other hand, could perhaps be able to give the homeowners a relatively smooth and straightforward approach. As a rule of thumb, they'll take care of the things that annoy individuals, such as inappropriate equipment or shoddy work. 
Their major intent is to ensure that their customer gets the greatest kitchen possible, and they are conscious of this fact.
So choosing the contractor is a significant consideration. In addition to checking out local kitchen and bath showrooms and asking around for referrals, prospective homeowners should also contact their nearby friends or relatives to see if they have any suggestions to offer. 
For the greatest kitchen, you must first establish the foundation, which entails spending a significant amount of time talking with competent specialists, demonstrating what you desire, listening to their input and offering their proposals, and then patiently waiting until you have received three to five genuine and fair bids.
As a consumer, be aware that no two offers are exact and that a single service provider may charge additional for the number of labor supplies than another. In order to make comparisons between contractors easier, you may wish to create a checklist of sorts for yourself. 
In the long run, it's worth it to put in the effort to have the greatest kitchen you can afford.