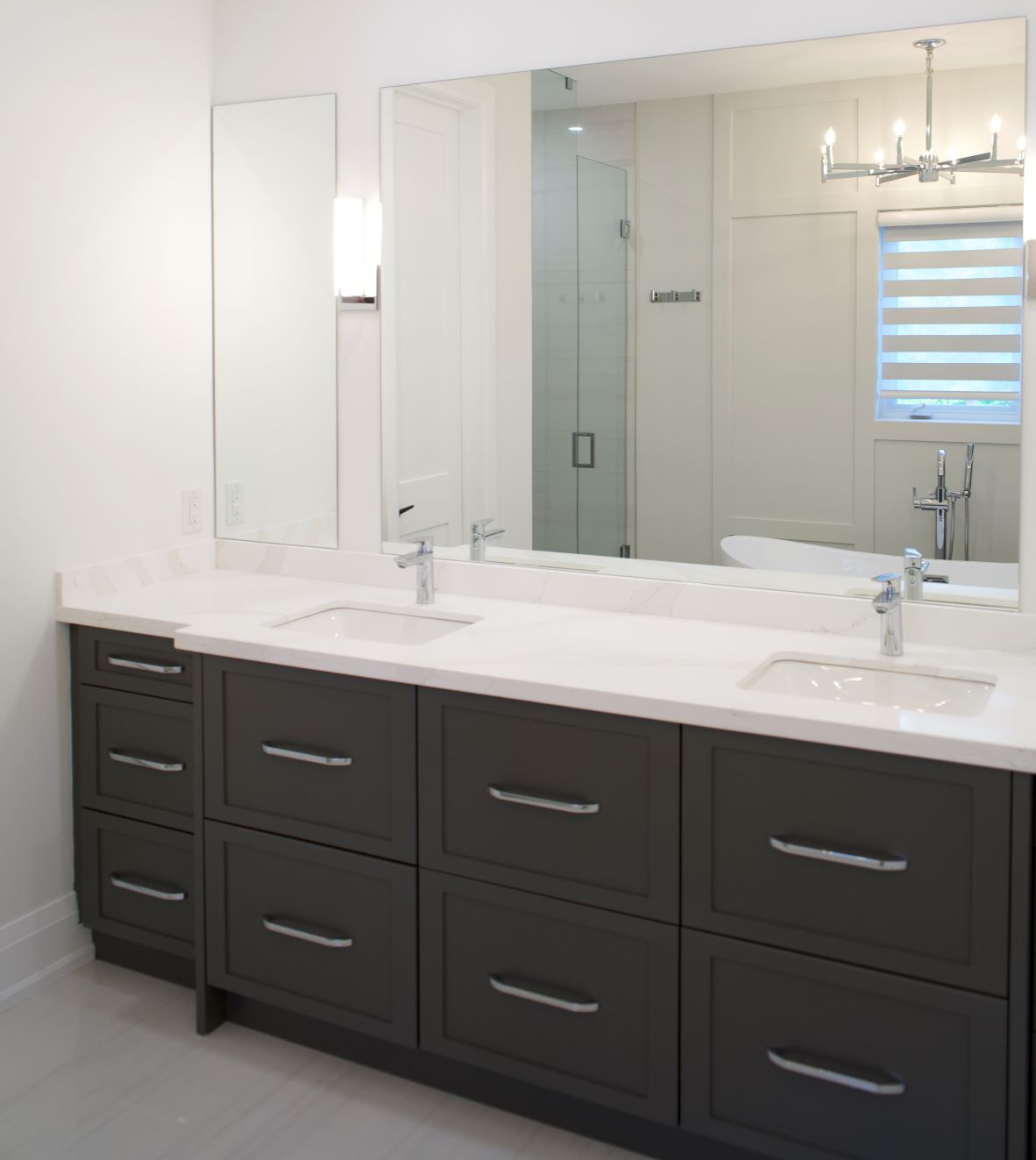 We usually spend a lot of time in the bathroom. Bathroom design has recently become much more luxurious and stylish. A fully working vanity is one of several parts that can be used to arrange the dressing space or bedroom. Daily needs like makeup, towels, tissue rolls, refills, or other things are placed in vanities for easy entry. Bathroom vanities are available in many designs on the market. A customer will select a suitable vanity based on its material, finishes, color, location, store space, and other criteria in addition to style.
The topic of today's blog is "7 Best Modern Bathroom Vanities Ideas That Overflow with Style." Let us begin.
It is a perfect area for a stylish, floating vanity if your bathroom has a difficult corner or niche. Do not go overboard with features in the vanity because you want to make the most of the area. Use a vanity with a clean, rich look of stone or wood. Add a few items to the top to offer the area more use without losing its beauty.
Investing in bathroom vanities in Mississauga with a top basin and a wall-mounted mirror is a good idea. It is the best choice because it gives the decor a sense of unity. Such vanities also have a hidden cabinet beneath the mirror, which adds to their extra storage. In a contemporary bathroom, a vanity with cabinets and drawers for storage needs is a great addition. It not only saves space while providing storage, but it also improves the bathroom's style factor.
Select traditional table-style bathroom vanities in Mississauga if you wish to give it a classy feel. A washbasin may or may not be present here. The vanity top will be done by adding accessories to match the idea. You are ready to show your taste in design in the vanity bathroom.
Big bathrooms work well with a vanity built like a long cupboard. It gives the spacecraft its body. The vintage cabinet style helps create room for a variety of items in one place. The modern vanity is a stylish and modest option for adorning your bathroom. The sleek supports give the illusion that the bathroom vanities in Mississauga are floating.
The idea of a bathroom vanity with many doors is one many people will prefer. It helps in categorizing the needs. It is the best choice for those who want to keep their items organized and sorted to limit clutter.
The Best quality vanity that has open shelves is the best option if you do not like things that have "closed doors." It makes it simple to keep and remove items from the vanity as needed. Contrast the hue or design of the vanity with the bathroom's basic theme to give the area a beautiful look. When designing free and open parts for a modern bathroom, many people choose them.
You will mix the vanity with the design of the wall if you want to have a highlight wall or a natural stone wall in the bathroom. In a styled bathroom, the solid vanity gives an image of greatness and luxury. A vanity of this type will be made of the same materials or finished in the same manner as walls.