Kitchen remodelling is not as much easier as it sounds because there are a number of factors that really matter when it comes to ideal kitchen remodelling. Every family has its own unique kitchen requirements especially during holidays or in the weeks of Christmas and Thanksgiving. Your kitchen should be well-managed as there are numerous important kitchen house things like the coffee maker, the refrigerator, the microwave, etc. Most people get confused about the trend of kitchen remodelling, today in this post, we are going to cover some of the top kitchen trends of all time that will help you with the remodelling of the next level.
Environment-Friendly Kitchen Appliances-
When it comes to kitchen remodelling, you should become earth-friendly. In simple words, you should install eco-friendly, renewable, recycled, and energy-efficient products abound.
According to expert Kitchen Remodeling Oakville contractors, the latest eco-friendly kitchens include bamboo-made cutting boards for backsplashes and flooring.
Nowadays, Dishwashers, ovens, refrigerators, and other kitchen home appliances are available in environment-friendly models. So, whenever you're going to upgrade home appliances you should go with environment-friendly appliances.
Tech-Loaded Kitchen-
If the lady of your house is fond of entertainment then you can install a multimedia ventilation hood featuring a 17-inch LCD display with the option to watch television and listen to music and videos. Also, this ventilation hood consists of a cooling fan that helps to maintain the temperature of the kitchen.
Replacement of Old School Stovetops-
Still, if you are using those old school stovetops, you should replace them with new school stovetops as it not only saves your time but also gives a different and upgraded look to your kitchen arena. It was a really frustrating moment when you drop chopped vegetables into the burner trays of your old-school stovetops. On the other hand, in the new school stovetops, there is nothing like this as these consist of flat glass surfaces with no burners and no trays. All in all, new school stovetops are incredibly simple to clean and care for.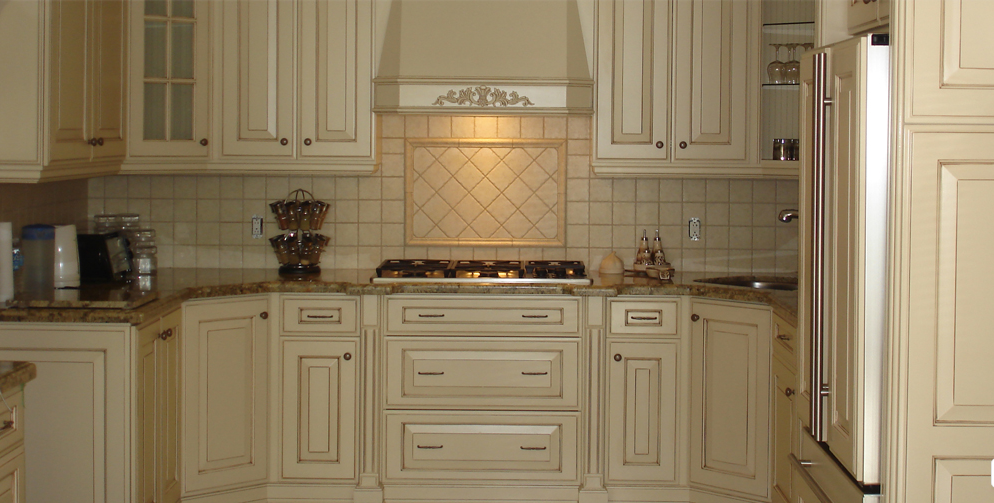 Understand Your Kitchen Space
Before hiring a kitchen remodelling contractor for the purpose of kitchen remodelling, you should understand your kitchen space. If you have a unique shape kitchen or small kitchen you should go with custom kitchen cabinets as it allows you to use your kitchen space to the max. In addition to it, with custom kitchen cabinets not only you can utilize your kitchen space ideally but also it helps in the management of your kitchen appliances.
Bright Kitchen Remodelling-
The proper lighting in your kitchen area is an important part of your kitchen remodelling. It not only gives a bright look to your kitchen but also makes it really attractive. Apart from this, it also makes it easier to work in the kitchen areas, especially during vegetable cleaning.
If you are looking for kitchen remodelling experts in Mississauga and other GTA Areas, Aura Kitchens & Cabinetry can be a significant alternative. Here you will get the soundest solutions concerning any sort of kitchen remodelling including Traditional, Transitional, and Contemporary kitchen remodelling. In addition to it, you can also approach us for Custom Kitchen Cabinets, Bathroom Vanities, and Kitchen & Bathrooms Accessories.